Find Your Glow with Pregnancy Skin Care
---
Many women are disappointed to find that pregnancy does not make them glow, but instead causes frustrating changes to their skin, such as breakouts or uneven pigmentation. At Back to 30™, we understand how the dramatic hormonal changes in pregnancy can affect your skin. To combat issues such as stretch marks, dark spots, and acne, we offer a wide range of pregnancy skin care services for patients in the Boiling Springs and Upstate South Carolina areas.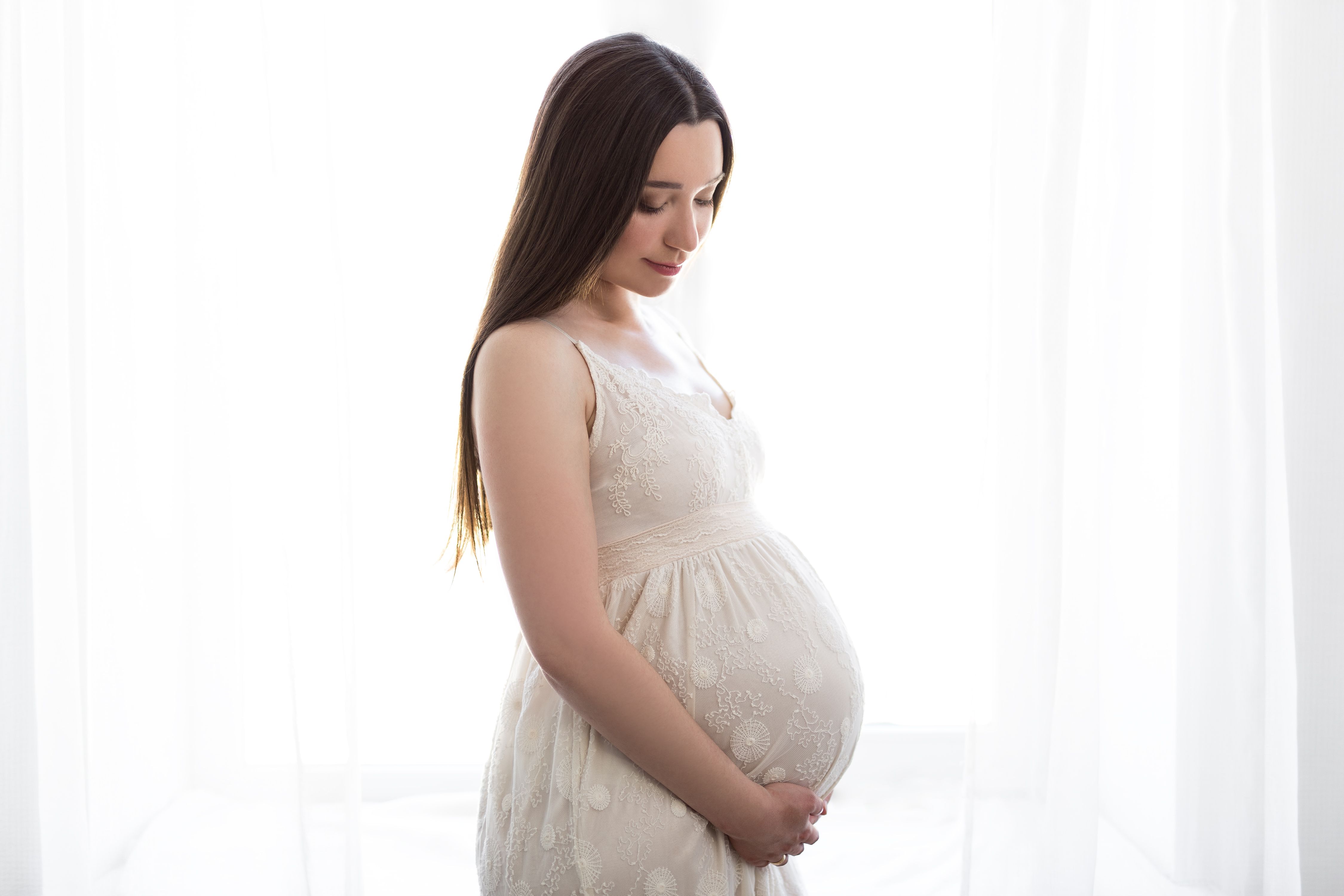 Some women experience breakouts and uneven pigmentation during pregnancy. Some images are of models, not actual patients.​
Skin Changes During Pregnancy
During pregnancy, your body is subjected to significant hormonal fluctuations that can impact your skin and your overall self-confidence. Hormones can cause your pores to secrete excess oils, make you more vulnerable to heat rashes, and cause discoloration to appear on your face and other parts of your body.
Protect and Restore Your Skin
At Back to 30, we have a variety of treatments that can help you look and feel your best during your pregnancy.* We can perform procedures in our office or provide you with advanced skin care products, so you can address any concerns in the comfort of your home. After evaluating your unique goals and the tone and texture of your skin, we can design a treatment plan especially for you.
DermaSweep
This treatment employs micro-surfacing technology to clear the top layer of dead skin cells and stimulate blood circulation for softer, smoother skin.* DermaSweep can address many of the common skin changes associated with pregnancy such as oily skin, uneven tone, and roughness.
IPL Photorejuvenation
IPL is a type of laser treatment that uses light waves to break up discoloration in the underlying layers of the skin. This procedure can address pigmentation issues as well as provide a smoother, more balanced skin tone and texture.* IPL is also effective at treating melasma, a condition often referred to as the "pregnancy mask," which causes dark, splotchy spots to appear on your face.
Clear + Brilliant
Using safe laser technology, Clear + Brilliant® penetrates your skin to stimulate collagen production at the deeper layers. This treatment can rejuvenate your skin, decrease pigmentation, and minimize fine lines and wrinkles.*
At Back to 30, our treatments and skin care products can help you achieve your pregnancy glow by addressing the symptoms of common hormonal skin changes.
HA5 Smooth and Plump Lip and Rejuvenating Hydrator
The HA5® products from SkinMedica® help to improve the overall health of your skin by increasing its natural production of hyaluronic acid. This is a crucial molecule for combating signs of aging. The HA5 Rejuvenating Hydrator smooths fine lines and wrinkles, while the HA5 Smooth and Plump Lip System uses the same method to enhance the appearance of your lips.*
Vitamin C Lotion
Vitamin C is shown to improve the hydration and moisture of your skin for a brighter, healthier glow.* Regular use of lotions containing vitamin C can promote collagen production, speed up the natural healing processes of your body, reduce skin discoloration, and protect your skin from sun damage.
Back to 30 Skin Care
Our new line of advanced skin care products including a retinol, cleanser, and moisturizer, can address a wide range of conditions and create the pregnancy glow you desire. With three options to choose from, our products can combat signs of aging as well as heal your skin by increasing cellular turnover and renewal.*
Look and Feel Your Best
Pregnancy can be difficult enough without adding worries about the appearance of your skin. At Back to 30, our treatments and skin care products can help you achieve your pregnancy glow by addressing the symptoms of common hormonal skin changes. Find out more about our services by contacting us online or calling (864) 372-3003 to schedule a consultation today
"Going to Back to 30 is like going to a friend's home. I feel our relationships grow with every visit. I like the fact that Back to 30 is medically based and will even take the time for follow up with a care call. Just the positive people make a difference ."

Angel L.H.